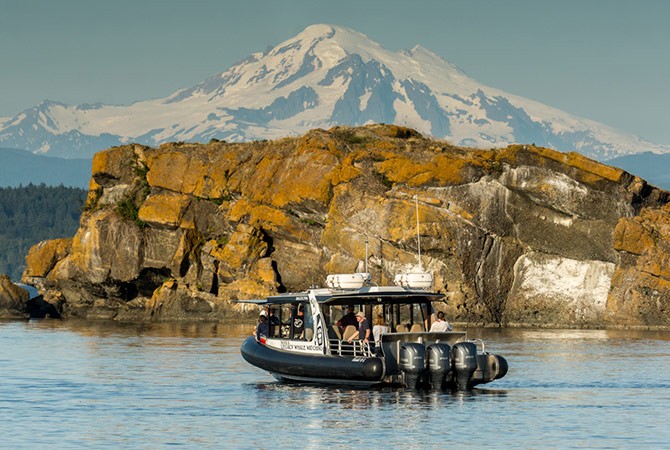 Private Charters for Couples, Groups, Families & Solo Adventurers
Create unforgettable, lifetime memories as you experience the whales, wildlife, and beautiful scenery of the San Juan Islands on your own personalized, private tour.
Customized Private Charters in the San Juan Islands
Whether you are a couple, family, group of friends, or a solo traveler, your private charter is carefully curated to your specific interests and desires for your time on the water.
Your group will be accompanied by an expert marine naturalist. Every member of our team is dedicated to providing an exceptional experience and sharing their knowledge and passion for the Salish Sea with you on your private tour.
Join us to create a special experience for your personal or company event, family vacation, friends' getaway, engagement, wedding, birthday, school group, memorial, interest specific charter or simply a lengthier tour.
We are the photographer's choice. Our knowledge of wildlife hotspots throughout the year, experience positioning the vessel, and the accessibility & stability of our vessels, all help to insure you capture the best images possible.
All-Day Whale & Wildlife Tours
A three or four hour window allows you to experience our unique ecosystem, but if your group craves a more immersive, comprehensive experience around the wildlife of the San Juan and Canadian Gulf Islands, a six- to eight-hour charter is a one of a kind adventure.
This window of time can increase our geographic range and give us the best chances for profound moments. We can also arrange to stop and check out beautiful outer islands such as Sucia or Matia. We can also suggest a few catering options for your full day on board.
Private Charters for All Group Sizes
Swift, sleek, safe and stable, T2 is our high-performance day cruiser. It comfortably accommodates up to six passengers making it an ideal choice for couples, family groups, photographers and solo travelers.
T2 offers an incredibly fun and unique, close-to-the-water viewing experience with ample space on the bow and stern. The boat has a head, or marine bathroom, for your convenience.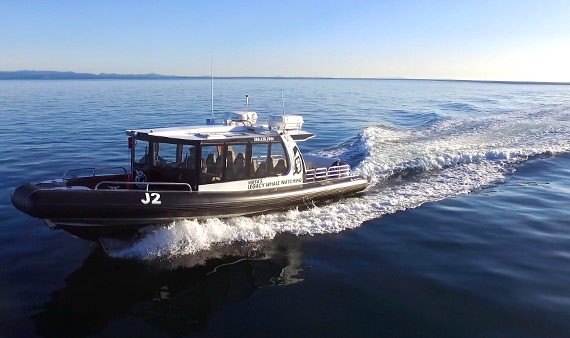 J1 and J2 are the perfect vessels for photography tours, families and groups of up to 16 passengers.
Both vessels are available at the same time to accommodate groups over 16 passengers. As custom designed sister vessels, they feature heated cabins with theater style seating and unparalleled visibility through the large cabin windows. And there is excellent viewing from the outdoor bow and stern viewing decks. They also have a head, or marine bathroom, for your convenience.
Photography charters
Bachelor/Bachelorette parties
Tours to remote islands off the beaten path
Celebrations of life and memorials
Birthday celebrations
Engagements
Weddings or vow renewals
Family reunions
Girls' weekends
School or educational groups
Bird watching exhibitions
Pleine aire artists charters
Corporate events