Maya's Legacy Whale Watching
We provide small group ecosystem and whale watching tours from the best location in North America for proximity to marine wildlife and whales in the wild. Recreational, engaging and informative, we offer memorable experiences with a passionate crew, the most innovative boats, departing from the heart of it all, San Juan Island, Washington.
Our immersive tours create moments that give us pause – suspending the pace of our busy lives, connecting us with the natural world and surrounding us in beauty.
The Original Small Group Tour • Local Favorite • For Travelers, Couples, Groups and Families
Experience the San Juan Islands' Premiere Small Group Whale Watching & Wildlife Tour
On our intimate tours you will be immersed in an ecosystem born by volcanoes, shaped by glaciers and fed by rivers tumbling swift and free from the mountains you see rising on every horizon.
Teeming with seabirds and eagles, seals and sea lions, baleen whales and orca, a small group tour with us through the rich Salish Sea is an unforgettable experience. Our expert captains and marine naturalists look forward to hosting you as we search for iconic wildlife in the beautiful San Juan Islands.
Welcome to the Salish Sea.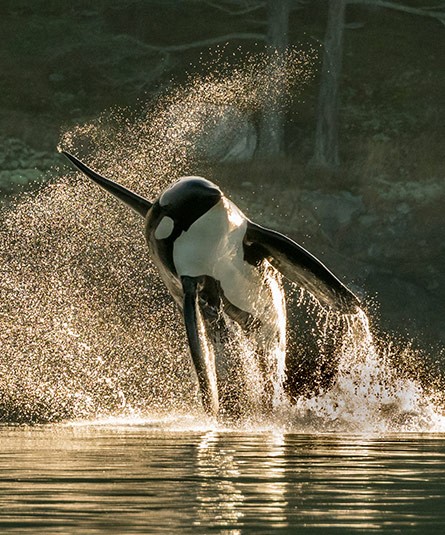 For many of us, being on the water is an opportunity to suspend the unrelenting pace of our modern reality and connect with the timeless elements of salt water, fresh air and the natural world at large.
Feel free to leave your phone behind and allow yourself to be immersed in the tranquil beauty of the archipelago. Feel your pace quicken in excitement as we encounter our first wildlife.
Settle back in the comfort of your seat to gaze out the window in reflection as we head off to explore the next scene. You are of course welcome to bring your phone and other technology on board, but if you are looking for a break from what usually comes with them, this is a great chance to completely unplug!
We hope for your stay in Friday Harbor and on San Juan Island to be as memorable and enjoyable as our lives are here. If you have questions about your visit or need any local insight, we are happy to help.
3 Incredible Whale & Wildlife Tours
Local Favorite & Consistently Top-Rated
We invite you to explore how our guests feel about their experiences with us.
"What makes each company different is the people. For Maya's Legacy, it is a close knit group of friends and family who are creating smaller more personal experiences. Regardless of finding orcas, they give you a memory that you'll cherish forever." – A guest's online review
Stay Informed Through Our Whale Watching & Wildlife Blog
Your experience doesn't have to end upon our return to the dock. Stay in touch by following our blog to continue learning more about the whales and wildlife that inhabit the Salish Sea.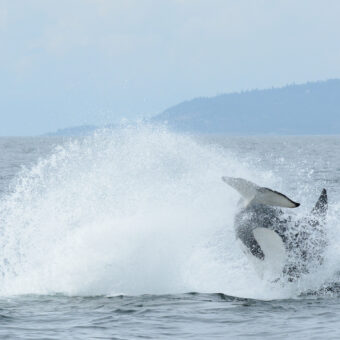 If you've been out on the water with Maya's Legacy Whale Watching, you might have noticed that we love talking about whales. While it's a big part of the job, we also love to talk
Continue Reading »